ZIRCONIA DENTAL LAB
Welcome to The Art of Aesthetics, home of high-end zirconia dental lab servicing around the country. We are a high-technology, proven implant and cosmetic laboratory that works with dentists nationwide.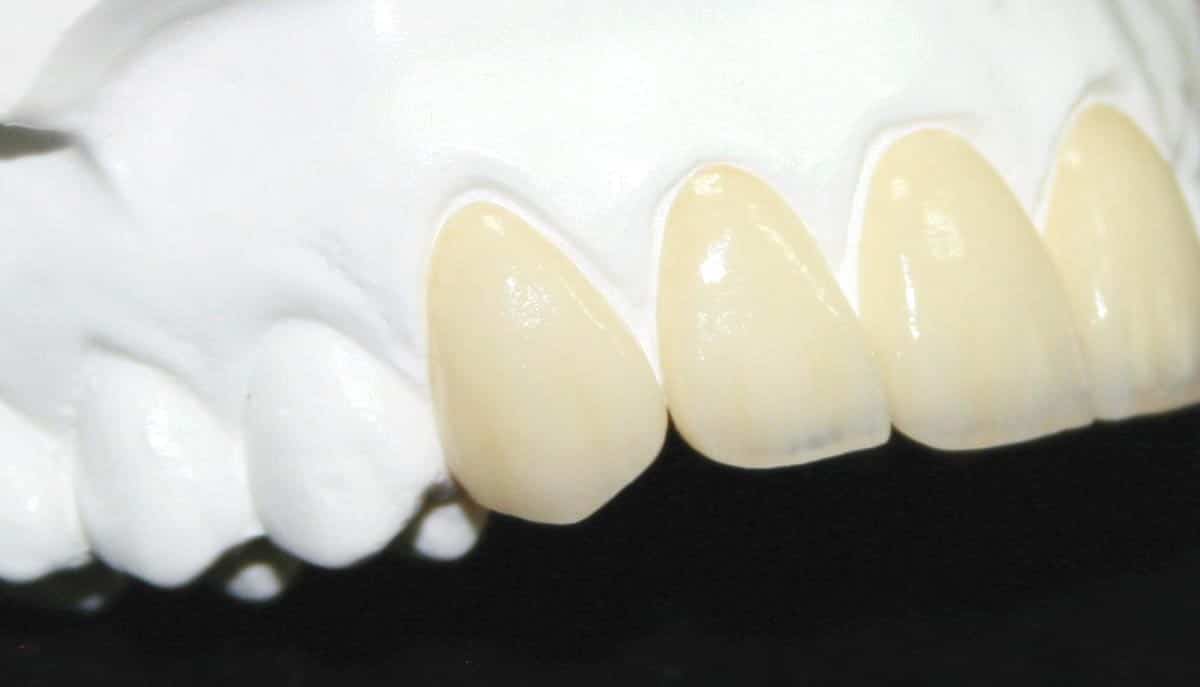 Zirconia Products
Zirconia products are an excellent addition to the dental industry. In fact, they are the solution to most previously existing issues in restorative dentistry if done correctly. To some labs, it's just another crown designed and milled by a machine. To us, it's The Art of Aesthetics.
You will receive second-to-none zirconia products from our location in Santa Rosa, CA, just a few minutes north of San Francisco, CA. Furthermore, well-renowned dentists come from everywhere because they know our zirconia crowns are no match to their local zirconia dental lab.
CAD-CAM Products
PFZ – Porcelain fused to zirconia framework or zirconia layered with ceramic powder

FZC – Full zirconia crown, aka BruxZir, monolithic zirconia, or CAD-CAM zirconia

Zirconia implant abutments – customized, patient-specific implant abutments.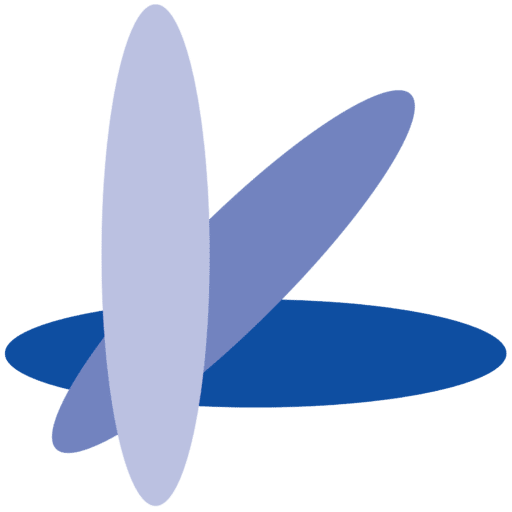 The Use of Digital Intraoral Scanner in Zirconia Dental Lab
We would have told you to wait if you had asked us about investing in a dental digital scanner a few years back. Not anymore. Digital dental scanners have come a long way since. As such, The Art Of Aesthetics invested significantly to accommodate just about every digital technology in the dental industry.
You can connect your scanner to our lab. Please send us your request or let us know the email address associated with your scanner account. Then, select "The Art Of Aesthetics" from the scanner every time, and you can instantly transmit digital impressions to us. However, sometimes, important information gets lost somewhere in the digital world. Therefore, let us know what case you are sending is a precautionary practice. Also, if you have additional notes or lengthy instructions, please email us separately to ensure our ceramist received them. Digital files are suitable for most zirconia products.
Therefore, we are ready to accept your digital files from most digital intraoral scanners. Proudly, we are:
Certified 3Shape Trios Ready

Partner Lab of Align iTero

Margin Marking True Definition

Cerec inLab Connect

Medit IO Scanner

Ivoclar Vivadent VivaScan

Carestream IO Scanner
Non-Digital Conventional Impressions
The Art of Aesthetics, a prominent zirconia dental lab, also accepts non-digital impressions. Also, if you're a regular client, you pay no shipping costs, and best of all, you'll work with a dedicated technician for consistency.
Get a quick turnaround from a leading zirconia dental lab.
To some patients, waiting a long time is not their suit. Also, you don't want to wait weeks for simple cases like full zirconia crowns. At The Art Of Aesthetics, the turnaround time for single-unit zirconia crown restorations is only three days from digital files. Better yet, we pick up and deliver to our regular clients without charging extra.
Let our zirconia products transform the smiles of your patients.
There are many reasons to rely on The Art Of Aesthetics as your zirconia dental lab. See for yourself by connecting with our team through our online contact form.
Modeless (Model-Less) Zirconia Crowns
Here at The Art Of Aesthetics, we proudly serve as a next-door type zirconia dental lab. In addition, dental offices around the globe trust our zirconia crowns and zirconia implant abutments. Although we can print 3D models in-house from your digital impressions affordably and efficiently, we strongly recommend investing a few more to print them for accuracy and less likelihood of repairs and adjustments. Time after time, it is proven worthy of using 3D models. After all, your time is way more valuable than spending hours trying to seat poorly fabricated and fitted crowns.
Experience Top-Tier Ceramists from The Art Of Aesthetics
Again, our long-time clients enjoy working with their assigned and dedicated ceramists. It is the secret ingredient to the success of our zirconia dental lab! Not only does it produce highly consistent products, but it is easy to communicate. Also, if you are a seasoned dentist, you are well aware that poor communication with the lab is the beginning of all crises. Therefore, assigning a dedicated ceramist to your office will ensure you receive precisely crafted products explicitly tailored to your unique needs and preferences. 
Start Today
Ready to get started? Simply complete a labslip and quick and easy new client preference form on our website. Reach out to us for shipping labels if you have non-digital impressions. You will see firsthand why we are proud of zirconia dental lab.
Worldwide Services
The Art Of Aesthetics proudly accepts works from all around the world. So place your trust in our talented team at zirconia dental lab, and let us serve as your one-stop-shop for affordable, top-quality zirconia products.
Again, we accept digital files from all corners of the world with free shipping to our regular clients. So, for example, dental offices from Australia (Sydney, Melbourne, Perth, or Brisbane), Auckland, New Zealand, and other parts of the world can connect to our server.
Why choose The Art Of Aesthetics as your zirconia dental lab?
Even though The Art Of Aesthetics is located in Santa Rosa, CA, we're still one of the most respected labs throughout the country. As a trusted cosmetic and zirconia dental lab, you can expect a team that is:
Experienced: The technicians on our staff are highly trained and experienced. This experience manifests in quality work on implants, bridges, crowns, veneers, and more. 

Proven: Many dentists nationwide rely on our service because they see value in our work. They know that when they work with our team, they will get quick, affordable, and quality jobs.

Client-focused: We know what you're looking for in a zirconia dental lab — a lab you can rely on to best serve your patients. We're there for you. We care about your patients' smiles just as much as you do.

Dedication: You'll work with a dedicated ceramist on all your cases. In addition, this will be a seasoned technician who is extensively trained, experienced, and knowledgeable.

Excellent working relationships with our clients: We can anticipate and deliver on your needs by forging strong relationships. We want to serve as an extension of your practice. Therefore, we go above and beyond to ensure your patients are satisfied with our zirconia products.
Learn more about what The Art Of Aesthetics can do as your zirconia dental lab. Connect with our team through our 
online contact form
.
High-end Zirconia & Zirconia Dental Lab
The use of zirconia in dental industries is the latest entry. In the past, they were popular in medical device, jewelry, aerospace, and other high-end and high-technology sectors. It is because the cost related, for example, design and manufacturing, was impractical for a small dental industry. Also, the technology lacked precision and accuracy in scanning and milling, for example, crown margins. At the same time, 3D printing the master working models were not possible. The detail and precision of printing the working model are of vital importance. At a dental lab, it is critical to simulate and capture in the model, for example, patient bites, interproximal contacts, and margin lines. After all, the high-resolution image of the scanner, the finest milling burs, and zirconia shades were parameters that were required to perfect a prosthetic crown.
Issues with Zirconia Products
Zirconia Shading
At the same time, zirconia comes in one solid color or shade. Given that everyone on this planet has unique teeth shades, one shade of zirconia can satisfy no particular patient shade. Unfortunately, one shade of zirconia in opaque white and high-density has limitations. Some companies formulate or pack to lesser density to produce less opaque zirconia. Of course, the downside of that is not a "zirconia" strength. Some may claim that "compromised zirconia" is still strong enough. Really? Even uncompromised manufactured zirconia fails due to the lack of malleability propensity.
Zirconia Not Bondable
There is another significant issue. When you take an X-ray of a zirconia crown, it resembles metal in an X-ray. Due to their dense propensity, light penetration is limited through a zirconia crown. As such, bonding or curring with light is not optimal. Therefore, the best option is cementing with adhesive.
Ability to Etch
More issues. The surface of the zirconia crown is smooth. Unlike metal in PFM, its surface cannot be etched easily with either chemical or sandblasting. As such, the ability of cementing to the surface of the teeth is not the same as a PFM. At our zirconia dental lab, we witness zirconia crowns and bridges coming off loose sometime after cementing. Actually, there are chemicals to etch zirconia, but we did not notice that they are significant enough to bond with natural teeth. Thus, cement bonding is not as strong as the other etchable materials such as e.max, PFM, or full gold crown. Therefore, zirconia crowns and bridges are not the solution for all types of restoration.
Anterior Zirconia
Again, the less densely packed zirconia, compromising zirconia's strength with more aesthetic, are used in some anterior restorations. However, even at our zirconia dental lab, we find IPS e.max a more suitable choice for most anterior restorations. It bonds better, creating a stronger bond with natural teeth and an easier shade match for anteriors. Of course, zirconia will be a better choice if the strength is more critical.
Full Coverage Crowns & Bridges
All things considered, solid zirconia crowns are most suitable for full-coverage crowns for posterior restorations. The full cover crown provides enough surface tension to stay on. It's an excellent alternative to very costly full gold crowns. After all, a full gold crown is "gold expensive!"
Alternative To Gold Crown
However, because of the soft malleability characteristic, gold can be more friendly to our dental health. Zirconia crown can be too hard on our jaw, lacking shock absorbency. Therefore, the optimal use of zirconia is layered with porcelain crowns and bridges.
Zirconia Layered
It provides almost everything that full zirconia lacks:
shock absorbency

custom shading

strength of zirconia as a frame

translucency and aesthetics

anterior and posterior

All except veneers, partial crowns, inlay, and only
It's easily misunderstood that our zirconia dental lab is not keen on full zirconia. However, it's far from the truth. It's simply explaining zirconia's properties to understand better or appreciate the benefits of zirconia. The better you understand the properties of zirconia, the better it is to use.
You can never appreciate the zirconia without understanding them, which is the reason for this article. The more you know of the limitation, the more options you have, not the way around.
At our lab, we have been explaining this to our dentists for the past 20 years. 
Why compromise the zirconia strength for anterior restoration? 
Our zirconia dental lab experience dictates the compromised zirconia for the anterior is not better than the uncompromised IPS e.max product in most cases.
Please consider IPS e.max versus zirconia for anterior restorations.
IPS e.max was a great addition to the dental lab when they introduced it a couple of decades ago. When bonded with natural teeth, lithium disilicate glass ceramics, 400 MPa strength, produce an amazing clinical result. With the bone and tissue healing around, you can get as close to the lifelike aesthetic as possible.
Benefits of Zirconia Crown
There are many benefits of zirconia crowns and bridges. Its stronger than metal strength, bright white color, and biocompatibility are a few reasons why a zirconia dental lab uses zirconia.